Radio is still the best way of getting your songs heard, plus a way of earning money from the song via radio plays. It goes without saying, the more familiar the song becomes, it should work out that more people will become aware of it then- buy it! It's a weird thought that most releases today are only on Download , every year around this time, we are told this will be the last Christmas for CD's.
It's also an incredible thought that the record companies let this happen! Not
only have they lost their sales to companies like iTunes, but the biggest problem must be people file sharing their latest music download's to friends.
It's bad enough in the Soul Music field, but, imagine how many teenagers, who after all must be more likely to share their latest, Ed Sheeran, One Direction or Beyonce album with their mates.
The honest down loader knows how important the sales are to get recording artists back performing in the studio to record more tracks.
You would have imagined in this day of technology that a downloadable non sharing system would have been invented to help the struggling recording artists rightfully get their due sales royalties.
Vinyl sales are up and on increase once again. Numbers show more than 7.6 million records were sold so far in 2014, a record in itself compared to last year's 6.1 million. We no doubt could do with a designer turntable made that could fit into a cosy position of any household once again, like Dre did for headphones!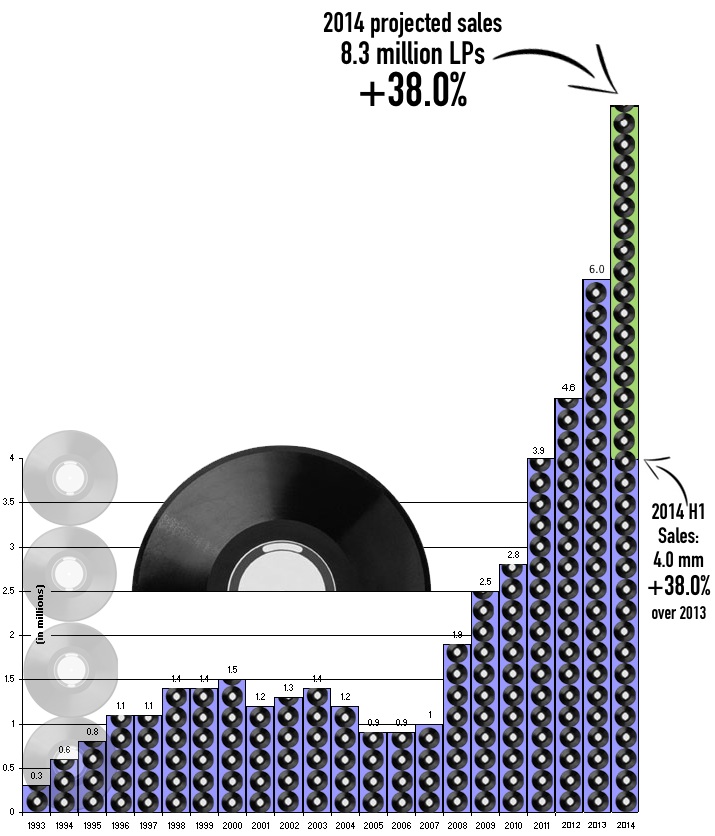 The Modern/ Northern Soul scene has seen 7 inch vinyl on certain titles, fly out of the stores we have left, which is indeed another promotion tool in itself.
So the big question is how do we make money from the record business we love ? After all are you happy earning $0.00080000 from Spotify per stream for all your hard work ?
Here at DSG Music, we offer a Radio Promotion Service that services most UK Soulful Radio. so, ''every spin you win'', we also use other mail out companies, so the whole world could be playing your song, while you are earning money from the plays, so in no time at all your in profit from the promotion!
Think about whether you want to release your product on Vinyl or CD you could do this as a pre-Sale via the remaining record stores!
Live gigs & festival is another way most artists survive today, then often sell their music at the event.
Try to keep your music publishing or if not get a great deal for your music.
Sell your music, merchandise, on your web site...
If you have a Soulful track that you think deserves a release on our label, or promotion via DSG Radio promotions ? then please send it to me...
Gary Van den Bussche (Disco, Soul, Gold Music)
discosoulgold@live.com .
Recent success's include, Ola Onabule featuring Drizabone- Soul Town,
SouLutions- Listen (Drizabone remix), SouLutions- Philly Line (CW's After Philly Remix), Trammps -Get Your Lovin', Melba Moore - Just Dance (Remixes), Boogie Man ep, Los Charley Orchestra Everlasting Love, Melina- Maybe Not Today, Brenda Jones Girl Experience -What Your Love Has Done, Mike Maurro #1 ''Peak Hour'' various artist album, Gina Carey Album, Mario Marques, Neo featuring Drizabone -Your Smile, Cardell- My Best Friend, Gina Carey Dance Nigel Lowis, Tom Moulton, remix (Remix package masterminded by Gary Van den Bussche DSG Promotions), Samuel D Sanders- Make You Mine remixes, Ola Onabule- Soul Town remixes, Gladys Knight- Soon, Will Downing 2015, Terry Ronald -What A Child Needs, Danita Mumphard- Sincerely Yours, Mather & Kingdon- Album, '' Life's So Sweet'' , The So Soulful Collection Vol 2 - Various Artists, Dennis ''Youngblood'' Taylor. McCrei - Show Me, Samuel D Sanders Thinking Out Loud...
....
DSG RADIO PROMOTIONS- FOR LESS THAN YOU WOULD THINK! Giving you more than you
would expect!