David Ebo (9 Nov 1950- November 30, 1930) had the hard job in 1975 to replace the great Teddy Pendergrass as lead singer of,
Harold Melvin & The Blue Notes. The group signed to ABC records and got off to a good start in 1977 with the gold single,
'' Reaching For The World'' from the US R&B top 20 album of the same name.
David Ebo was a school class mate of Teddy Pendergrass, who was just starting his career with Philadelphia International records. Later on the same yea
r , the group released their second album for ABC records called, '' Now Is The Time'' the album was a disappointment as far as sales were concerned , it only climbed to the lower regions of the US R&B Chart. The album did included this, Jerome Jones written gem called, ''Feels Like Magic''. The album was produced by Harold Melvin and
seems like it was overlooked missed at the time.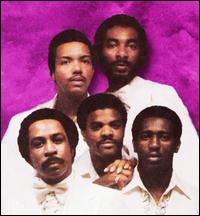 In 1986 David Ebo did release his only solo album called,'' I'd Rather Be My Myself '', which was also
the title cut of the album. The Album was arranged & produced by Allan Felder.